It's that time of year again. Cue the holiday season in Central Wyoming! A fresh blanket of snow has covered the peaks of Casper Mountain, the holiday event calendar is packed, and the community Christmas tree is finally standing tall at David Street Station. 
With the holidays at our fingertips, we know that all of you are prepping for the most magical time of year. As you make your lists and check them twice, we encourage you to shop local first this season. From local artists and makers to neighborhood boutiques and staple shops, Casper has everything you could need and more to make this holiday the most special of all. 
So what are you waiting for? Forgo your Amazon cart and take your shopping habits to the streets! To help put you on the best finds in the city, we've put together 10 Small Businesses in Casper that Deserve a Spot Under Your Tree This Year. Discover them below:
1. WYLD GEAR
Allow us to introduce you to the locally owned, gear outfitter you never knew you needed - until now. WYLD Gear has roots in Casper; however, they are on a mission to inspire those around them to explore the world. From pro-grade coolers to sustainable drinkware, the WYLD Gear collection will not only assist you in staying the course, but they will have just about anyone feeling like a true Wyoming local this holiday season. Shop online and #GoWYLD!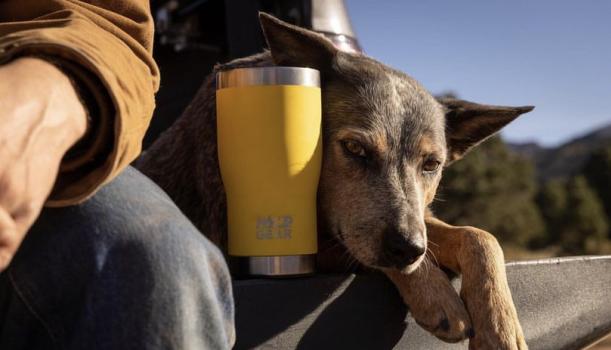 Photo: @wyldgear
2. HONEYBEES CREATIONS LLC
A newer merchant in town specializing in creating unique and natural, toxin-free commodities. From soaps to spa products, you will sleep tight at night knowing you and your loved ones are using naturally handcrafted solutions that are not only better for you, but also for the environment. Good health starts from the outside in- including with your skin. With a wide variety of scents, ranging from his and hers to sweet and succulent notes, there is surely something for everyone.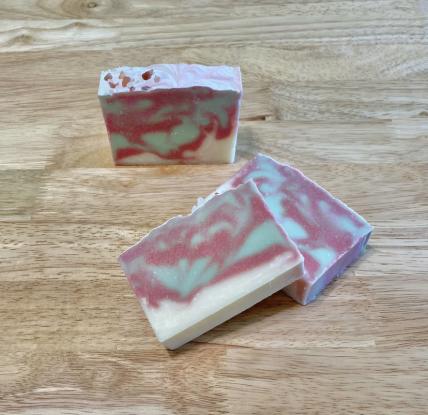 Photo: @honeybees_creations_
3. MAKE ME A SHIRT
If you've been searching for a crafty curated crewneck or something you can easily customize to your liking, look no further. High quality products, affordable pricing, and comfort + style perfectly combined. Choose from the selection of goodies in person/online or create a specialty item for yourself or someone you love by simply selecting a size, color, and description of your design.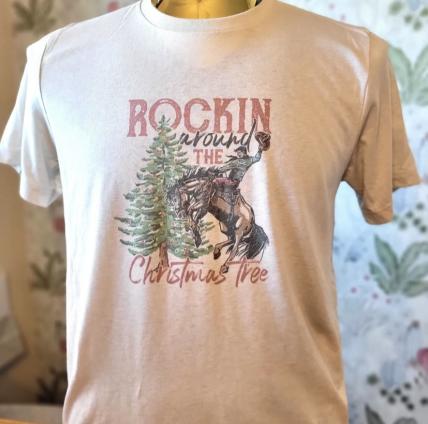 Photo: @makemeashirtwyo
4. FINE ART BY B. MCFARLAND
Brianna's attention to detail paired with her ability to create stunning western landscapes and contemporary wildlife art is evident in each piece she curates. Each of her hand painted prints shows the passion that comes from the time and effort dedicated to each piece. Take a gander at her website and decide who in your life needs a piece from her collection to hang on their wall. Hey, maybe it's even you?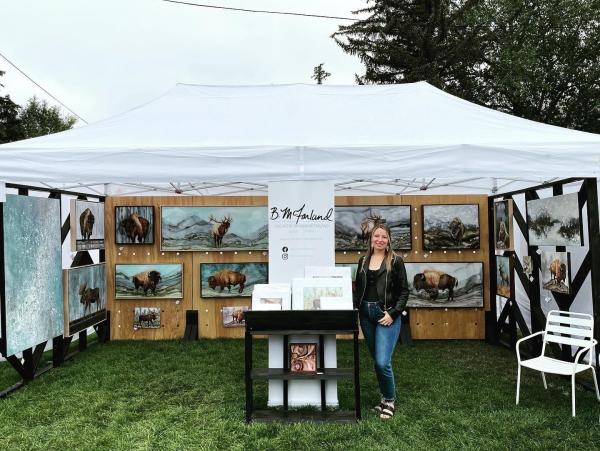 Photo: Fine Art by Brianna Mcfarland
5. FRANK'S BUTCHER SHOP 
If you're struggling to find the perfect little something for the men in your life, let Frank's Butcher Shop take it from here. This locally owned meat haven resides in a big, red barn off of CY Ave - just a short drive from downtown. Don't be fooled by their classic western aesthetics. Take a step inside and become memorized by their curated selection of cuts, rubs, booze, beer and more. Whether you're on the hunt for the perfect gift for a father-in-law or your impossible spouse, Frank's understood the assignment.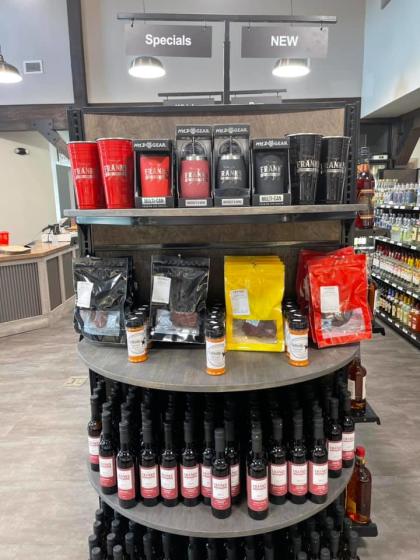 Photo: Franks Butcher Shop Casper
6. WYO SHIRT AND GIFT
Located in the heart of downtown, not only is this THE place for all your Wyoming souvenirs and gifts but it's basically your one stop shop. From t-shirts to onesies, mugs to local seasonings, socks, books, and so much more... there is no doubt in our minds that you won't find something awesome here. Whether you keep your gift in hand or ship it elsewhere for your family to represent, no matter where your souvenir lands it is sure to put a smile on the face of whoever is holding their new WYO gear.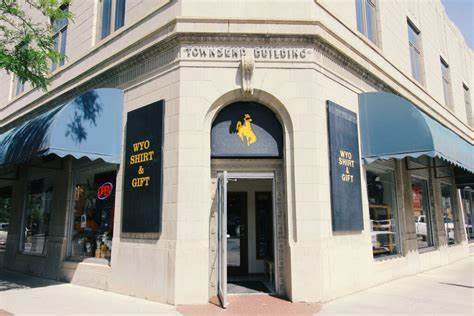 Photo: Downtown Casper
7. MUSTARD SEED
If Mr. Saint Nick needs a gift idea for his hardworking Mrs. Claus, our first pro suggestion would be to swing in and discover the ever-changing collections and treasures offered at Mustard Seed. They've moved into their new location downtown on 2nd street, just one block up from where they were previously located. Within, you'll find home decor and fashion inspiration for all ages and styles. Savor the experience while the knowledgeable staff helps create the perfect gift. Then, get it wrapped for free and take credit for it all. ;)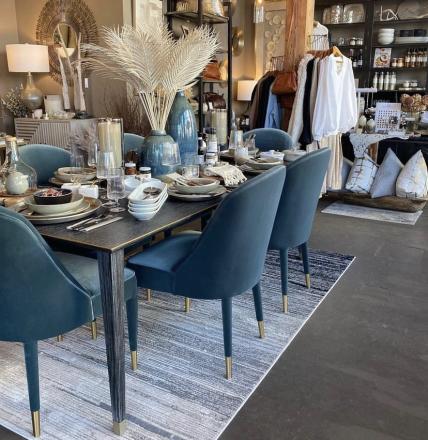 Photo: @mustardseedhgg
8. UGLY BUG FLY SHOP
Because casting and catching a trophy trout is always a hit under the tree. Ugly Bug Fly Shop will always make our local gift giving guide forever and ever! From a guided trip with friends to branded merch, river essentials, gear and more- you're sure to spread lots of love and cheer with these gift ideas. Stop in and see what you can find at their shop downtown at 240 S. Center St.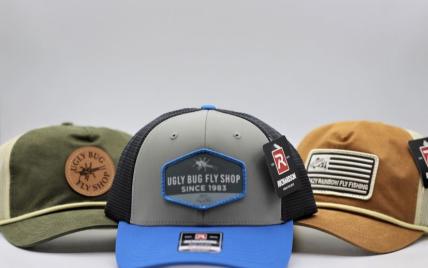 Photo: @uglybugflyshop
9. THE CADILLAC COWGIRL
If there is one boutique in Casper worth wrapping up with extra love, it's The Cadillac Cowgirl. At this trendy shop you'll find casual, western flair clothing mixed with top notch jewelry and accessories. TCC strives to bring every size of clothing to her boutique because she understands women are uniquely shaped and that bodies are ever-changing. Snag stocking stuffers or a gift to be wrapped for under the tree- whatever you choose you're sure to land a kiss under the mistletoe this holiday season.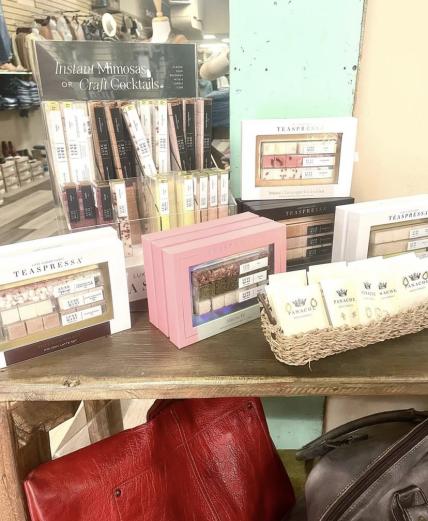 Photo: @the_cadillac_cowgirl
10. BACKWARDS DISTILLING 
Backwards or bust! Rounding out our local shopping favorites is our iconic, local distiller - Backwards Distilling Co. From American Whiskey, Contortionist Gin, Milk Can Moonshine and more, a little bottle under the tree is sure to brighten the season for your spirited loved one. Pour it up and cheers to a slow holiday season with the people who matter most!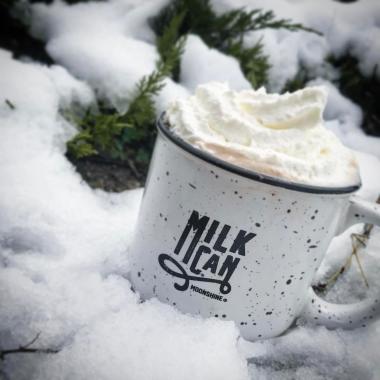 There you have it! A guide to gift giving the Wyoming way!
Looking for even more? Head to our 2022 Holiday Gift Guide blog for even more ideas!!
What are your favorite local shops to splurge at this season? Tag us in your shopping posts @visit.casper for a chance to be featured!