In the mid 1800s, pioneers braved a relentless journey and risked everything they had to head West for a brighter, more promising future. Casper and Central Wyoming connected them from their past to their American dream as they blazed a new life via the Oregon, Mormon and California trails, all while fur trappers and American Indians both spent time in what is now Wyoming long before the great migration westward began.
The spirit of the West lies in their path. Many of which came to life right here in Casper. Pioneer stories are woven into our identity, our purpose and our way of life here in Wyoming even today. It's history that we take pride in sharing, and we can't wait to bring you along for the ride. 
Here are four places to experience pioneer history in Casper: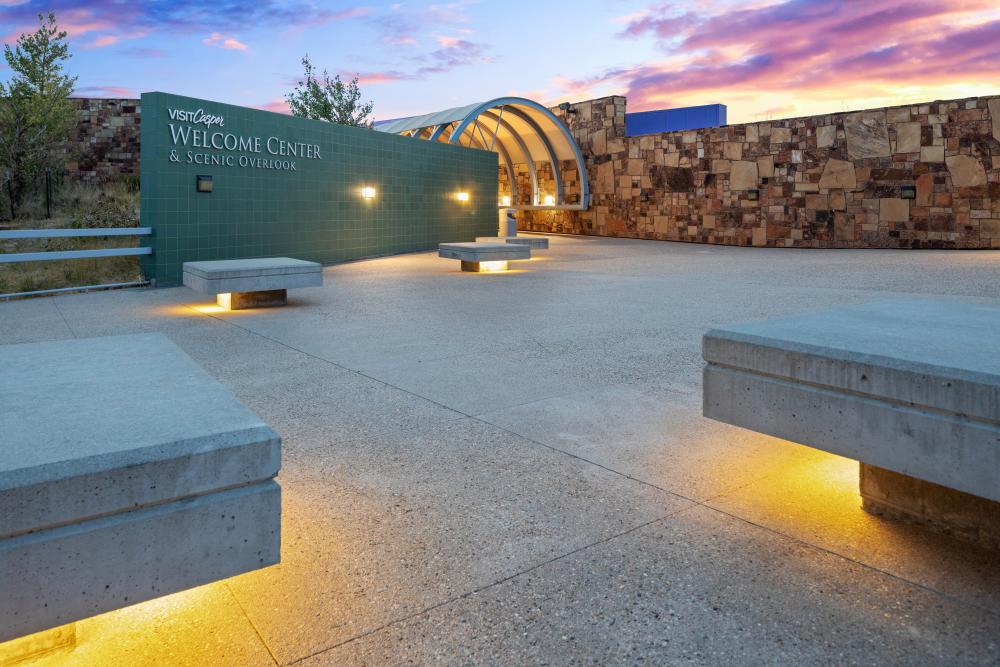 1. NATIONAL HISTORIC TRAILS INTERPRETIVE CENTER
Overlooking Casper and with a sweeping view of Casper Mountain, the National Historic Trails Interpretive Center is home to the best in the West when it comes to pioneer history. Sitting on the north edge of our mountain town, the building is recognized for it's stunning architecture and sweeping patio, but just wait until you see what's inside. 
The Trails Center (as it's commonly called) holds the stories of those who came before us. It beautifully captures and commemorates history of the area's First Nations, early explorers and the travel corridor of the Oregon, California, Mormon and Pony Express Trails, as well as the Bozeman and Bridger trails. Through hands-on, interactive exhibits, the Trails Center shows what life was like for nearly 500,000 early pioneers as they traveled these trails between 1841 and 1868. 

2. FORT CASPAR MUSEUM
Nestled along the North Platte River, Fort Caspar is a fully reconstructed frontier outpost hat brings to life the first 100 years in Casper. The museum features reconstructed buildings, including a stockade and a replica of the Mormon ferry that operated in Casper from 1847-1849. Yet, the roots of Fort Caspar run much deeper than meets the eye.
American Indians, emigrants, mountain men, traders and the U.S. army all visited or dwelled in the North Platte River Valley. Home to the Shoshone, Lakota, Cheyenne, Arapahoe and Utes in the 1840s, this area was dramatically affected by western expansion when wagon after wagon of pioneers crossed over the river and traveled West along the Sweetwater River to South Pass. Learn their stories and trace their footsteps by indulging in the museum's collection. 
Fun fact: Can you guess where our mountain town got its name from? Casper was named after Lieutenant Caspar Collins, who was killed in the 1865 Battle of Platte Bridge Station against the Lakota and Cheyenne. When the town was established the name was spelled incorrectly, but today it remains as Casper.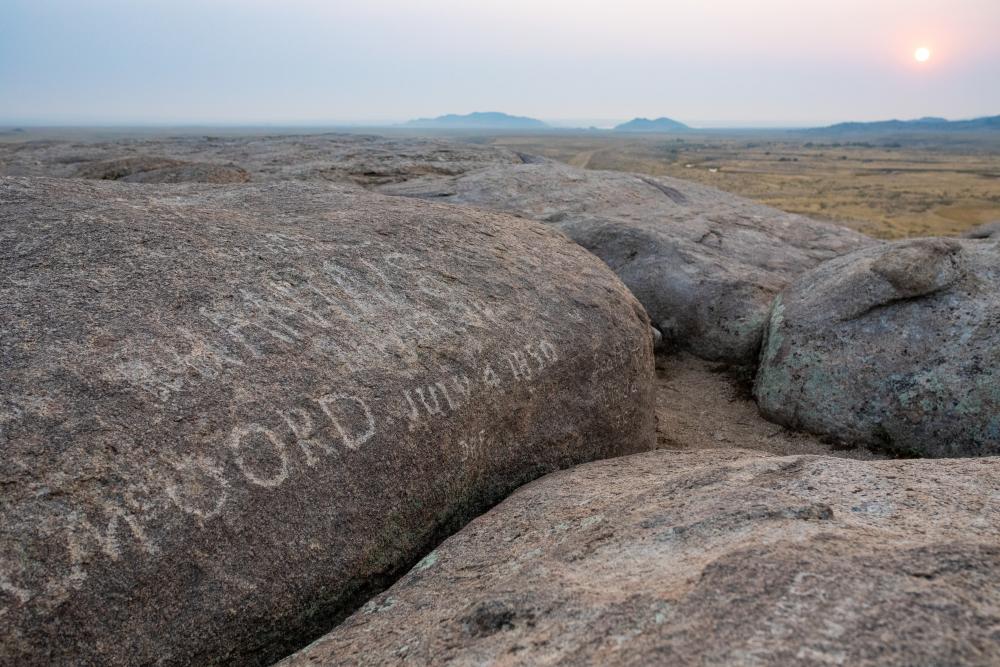 3. INDEPENDENCE ROCK
Calling all history buffs - don't be fooled, this behemoth rock is a bucket list destination for western and pioneer history. Standing 136 feet tall spanning 24.81 acres, it's easy to understand why emigrants before us were intrigued to pull over and visit the formation. This jaw-dropping landmark is carved with the names of hopeful travelers seeking a new start and today it serves as a reminder of the paths forged by our Western-destined ancestors. Independence Rock remains as an awe-inspiring attraction for both locals and visitors alike.  
The peoples who stopped to leave their mark on Independence Rock are nearly as diverse as the United States itself. Native American tribes that traveled and lived in, around and through the central Rocky Mountains first visited the site, leaving carvings and hieroglyphics on what they came to call Timpe Nabor, the Painted Rock. In the 1820s, the area became the main trail for American fur hunters headed west and thousands of pioneers followed the roads that the tribes and mountain men had blazed to the West Coast. 
The rock registrar was named Independence Rock by William L. Sublette, who on his way to Wind River with 81 men and 10 wagons, camped and celebrated Independence Day near the rock on July 4, 1830: "having kept the 4th of July in due style." Pioneers after him celebrated their travels and path forward if they reached the rock before the Fourth of July as it was a sure sign that they would make it over the mountains and to their destinations before snow blanketed the various mountain regions and paths. 
Before visiting, make sure to dive into your own family history. You never know...you may just stumble across an ancestor or two. To learn more read on here.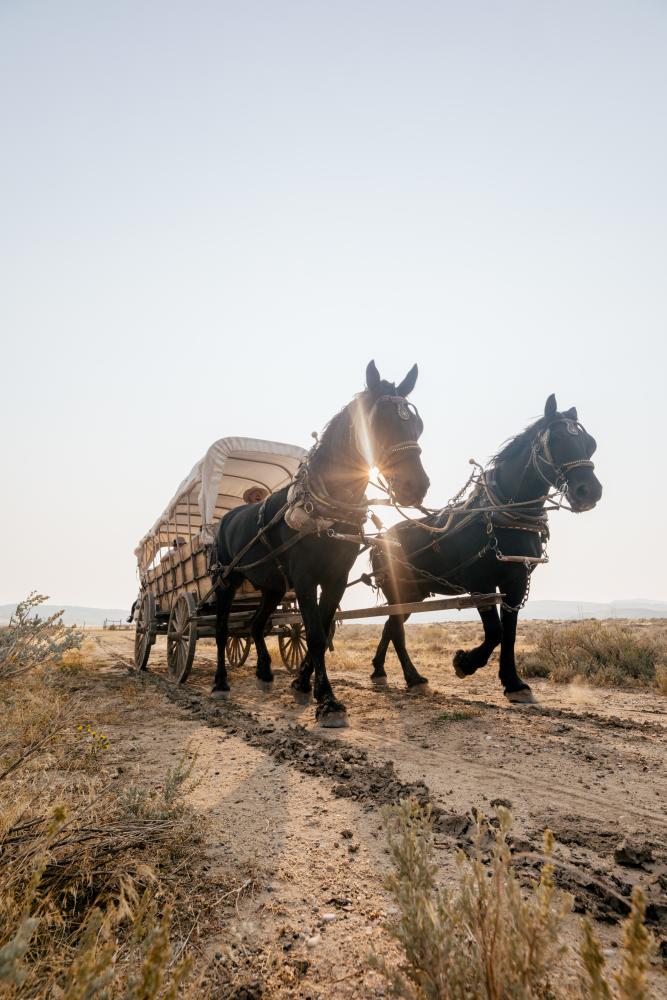 4. HISTORIC TRAILS WEST
Here in Casper, we believe in preserving our land, honoring those who paved the way and keeping the legacy alive. At Historic Trails West you can do all three. Historic Trails West offers wagon train rides and horseback trail rides along the ruts of the Oregon, California and Mormon trails. Go unpaved with Morris Carter where you will gain the most unbelievable pioneer perspective. Listen to the history of mountain men, settlers and early conflicts between tribal nations and pioneers, as well as see an up-close look at monuments and grave sites along the trails. History comes alive as you travel in the same steps the settlers forged. From short adventures to overnight excursions - paired with a home-cooked Dutch over meal and a campout - Historic Trails West is a must-do activity for history lovers.  
So what are you waiting for? Come experience the magic for yourself. Order our free visitor guide here and start planning your trip out West today.