You already know that finding the right venue for your meeting or event takes time, so the sooner you plan, the better. Luckily for planners and event facilitators, Ford Wyoming Center is a one-stop-shop of a venue. There's even a local saying that if it's happening in Casper, it's probably happening at the Ford Wyoming Center. 
Check out the facility highlights and information below to make planning easier. Even if you're just looking and not quite booking, this can help you plan for what's ahead. 
Health & Safety Precautionary Measures in Place
It's a changed world. Pre-pandemic, the forethought over a venue's sanitization probably didn't occupy as much real estate in the minds of planners and attendees like it does now. (Remember 'experiential' being the buzzword of 2018/19?) Now, anyone attending an event wants to know, with certainty, that where they're gathering is safe and sanitary. Ford Wyoming Center's cleaning procedures are thorough and comprehensive. Following recommendations from the Centers for Disease Control and Prevention (CDC) and local health authorities, the staff continues to rigorously disinfect high-touch surfaces (doorknobs, escalators, elevator buttons and bathrooms) and has amply stocked hand sanitizer dispensers throughout the facility. They also have a top-notch HVAC system.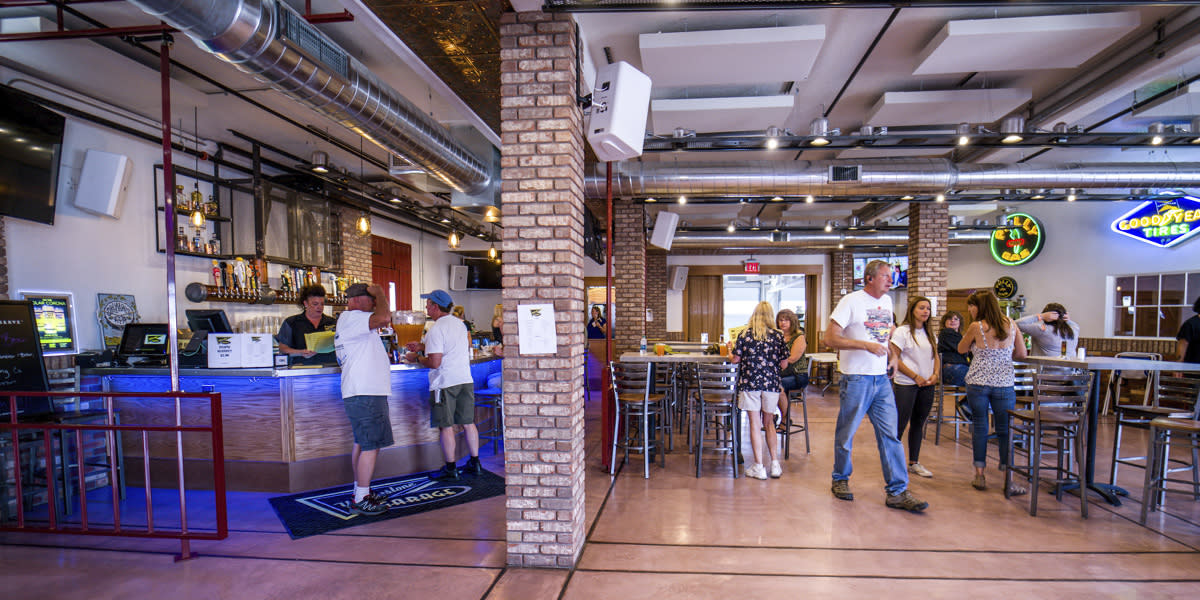 A Convenient (and Unique!) Location
Located about 15 minutes from Casper/Natrona County International Airport, right off US-20 (or Interstate 25, depending on where you're coming in), and surrounded by nearby hotels, Ford Wyoming Center is legitimately convenient. Pair the venue's sheer accessibility with its scenic location—overlooking the cityscape, Casper Mountain and the iconic Platte River—and you've got one solid venue locale. Historic and walkable downtown Casper is just a few miles away and attendees can find museums, nightlife spots and local gems like the 102-year-old Western store, Lou Taubert Ranch Outfitters, as well as a converted 1920s gas station turned restaurant and entertainment venue, Yellowstone Garage (pictured above).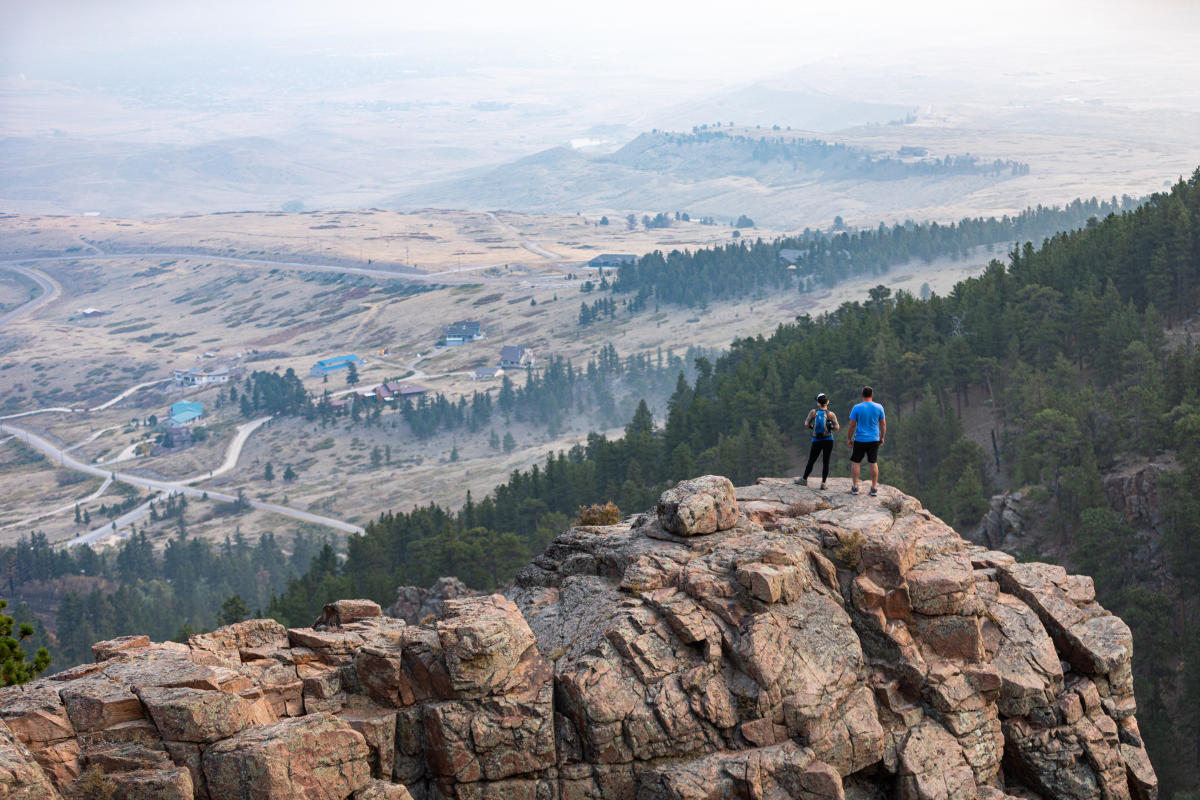 Natural Wonders, Steps from the Front Doors
The mountains, rivers and lakes near Ford Wyoming Center offer abundant opportunities for outdoor recreation including skiing, boating, hiking, camping, golfing, hunting and fishing. Just 20 minutes from the center, attendees are able to retreat to the base of Casper Mountain where they'll find one of the city's most beautiful natural wonders, Garden Creek Falls in Rotary Park. Easily accessible and known as the starting point for some of the area's best hiking, this spot is one of the many nearby outdoor adventures.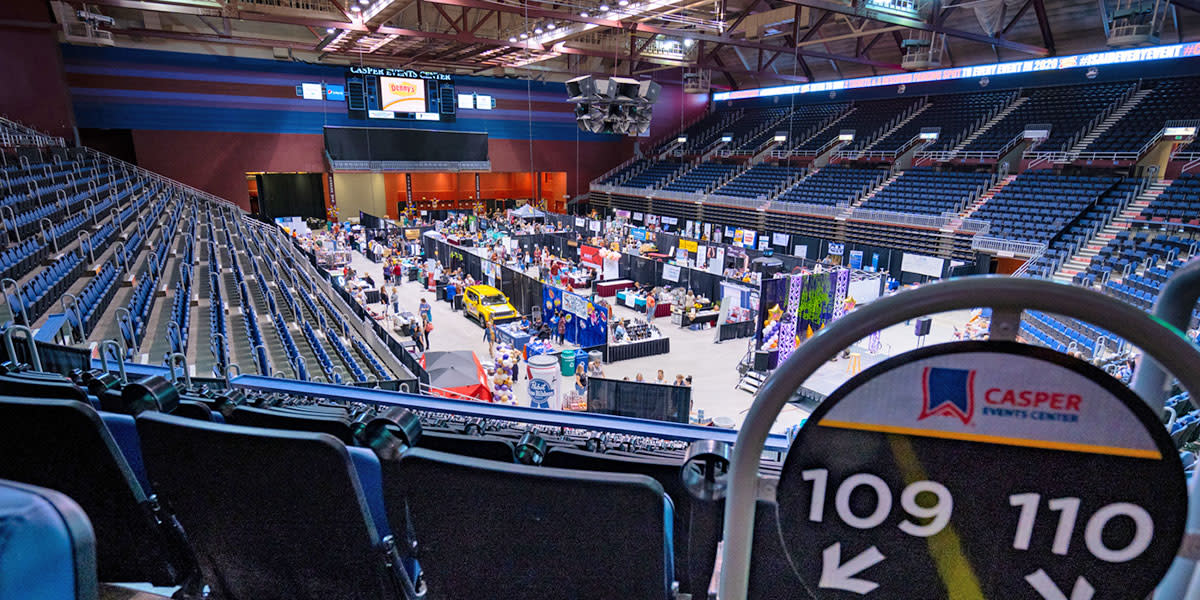 Space & Capacity
The 8,050-seat venue features a massive arena, primed for trade shows, expos, banquets and more—for when space (and peace of mind) is necessary. Other customizable spaces include one large meeting room (the Summit Room) where the staff can help you accommodate for physical distancing. There are also three additional meeting rooms (the Oregon Trail, Mormon Trail and Bridger Trail rooms) and a conference space for smaller groups.  
Accessibility for All
Attendees have different requirements and you need a venue that's inclusive and accommodating. Ford Wyoming Center is fully compliant with all ADA guidelines, so everyone, especially those with special needs, can access the venue and its amenities. Elevators and seating for people with mobility concerns are available, along with wheelchair assistance. Listening receivers, headphones and other assistive devices are also available from the First Aid station inside the venue.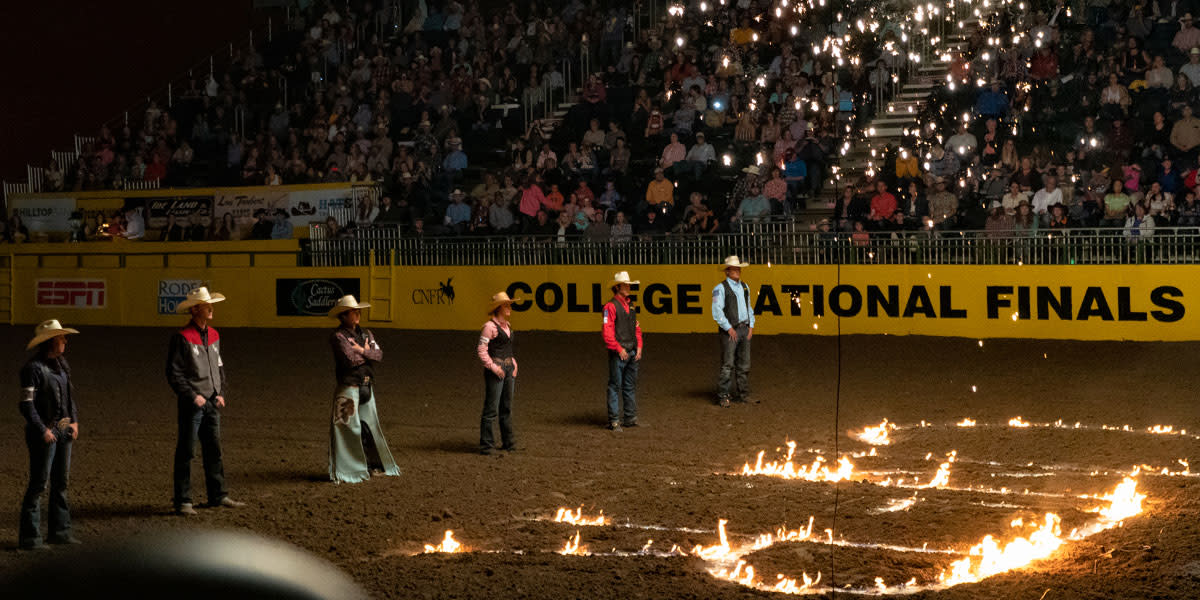 Wyoming's Hub for Events
Along with countless conventions, expos, trade shows, special events and musical acts (like Sir Elton John, Carrie Underwood and Foo Fighters to name a few), the multipurpose arena also plays host to marquee sporting events, from races to tournaments and rodeos, with the annual College National Finals Rodeo (CNFR) being a mainstay for the venue.
Services
The staff of Ford Wyoming Center is knowledgeable and experienced, and has worked together with event owners who have had to relocate from other facilities. 
Let us help you plan your event in Casper. Reach out to one of our friendly and responsive team members to guide you along.