What We Do
Established in 1989, Visit Casper is dedicated to broadening the economic base of Natrona County through tourism. Casper is the 2nd largest city in the state of Wyoming and one of the top destinations for visitors in the state. In 2018, more than 852,000 visitors came to Natrona County from around the state, region, and world. Visit Casper's mission is to continue to drive the visitor economy forward by positioning Casper and the surrounding area as a premier destination for leisure, convention, meeting and group travel.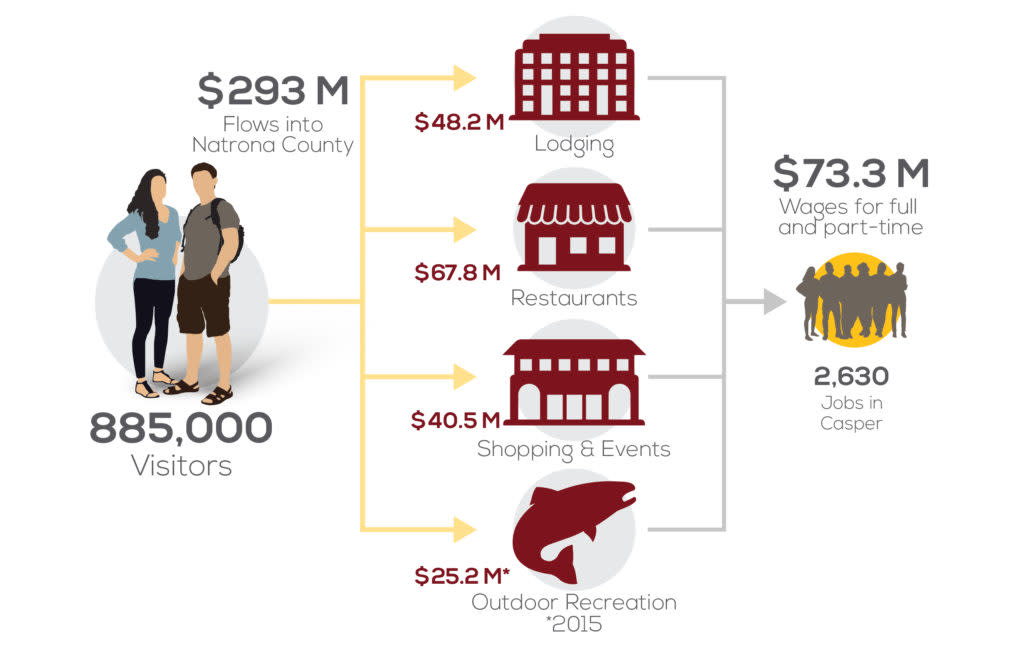 At Visit Casper, we have the opportunity to connect visitors, event planners, and operators with the best of what Casper has to offer. We do so through targeted marketing and communication to consumers, a powerful business-to-business sales effort, industry training, and world-class customer service. 
Why is tourism important to Casper?
Tourism is the second largest industry in Wyoming, and it is a big business in Natrona County. Visitors stimulate the local economy and directly benefit hotels, meeting facilities, attractions, restaurants, cultural institutions, tour companies, transportation providers and countless other local businesses. 
When visitors come to Casper, our residents reap the benefits in the form of significant economic impacts. Consider this:
Together, we welcomed 852,000 visitors in 2018.
Visitors spent $295,000,000 on goods and services in our communities.
Every single day, tourism puts 2,600 residents to work. 
What does this mean for you?
Not only does a strong visitor economy improve the quality of life for Casper residents, but visitor spending also directly effects Natrona County's economy by generating $14.8 million in local and state tax revenues. Without tourism, each household would have to pay an additional $457 per year to maintain these current revenues.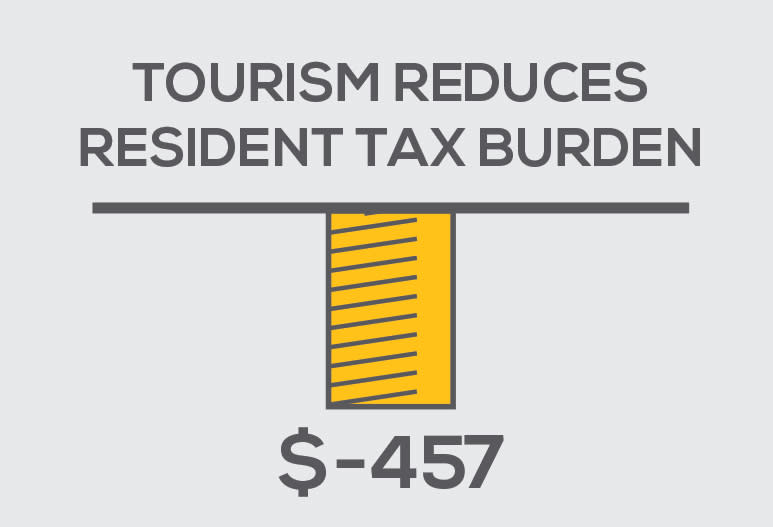 How can I get involved?
Casper's tourism & hospitality industry is made up of hundreds of local businesses, hotels, restaurants, organizations and other industry partners who are driving the tourism economy forward in meaningful ways. 
Stay in the Know
Sign up for our industry newsletter to receive monthly updates about what Visit Casper is up to, legislative updates, events, volunteer opportunities and more.  
Become a Certified Tourism Ambassador (CTA)
Casper is the only destination in Wyoming that is a Certified Tourism Ambassador (CTA) City. Over the last two years, Visit Casper has trained 400+ of Casper's front-line staff to be CTAs. The Casper Area Tourism Ambassador Program is a multi-faceted program that serves to increase tourism by inspiring front-line employees and volunteers to turn every visitor encounter into a positive experience.
How is Visit Casper Funded?
Visit Casper is funded by the 4% lodging tax that is collected when visitors stay in hotels, motels, rental properties and campgrounds in Natrona County. In Natrona County, the lodging tax has been in place since 1989 and it is voted on by residents every four years. The lodging tax was most recently passed in November 2018 at a record high rate. All lodging tax monies collected are used for advertising and promotion of Natrona County and cannot be used toward capital projects