The holiday has come and gone, and here we are just a few days away from 2022. Oh how time flies! 
This last year was filled with so many wonderful moments and memories. From the epic four feet of snow we received last spring to the lively community events surrounded by the people that make this place wonderful, 2021 will forever be the year that we came back to ourselves. So many memories and simple moments together to cherish!
However, a new year always brings on an exciting new start. And, oh, do we have a lot to look forward to in this upcoming chapter, locals. 
Curious as to what we are kicking our boots up for in 2022? Follow along as we share 20 Things We're Looking forward to in 2022:
1. Yellowstone National Park's 150th anniversary
Our #1 National Park turns 150 in 2022. We're not crying... you're crying! But really this is a big milestone for YNP and our beloved state of Wyoming. Not only are we looking forward to sharing the Park's beauty with others near and far, but we are giddy to deepen our proud roots in the Wild West. 
2. Nic Fest returns to Casper in June
We are over the moon to share that the Nicolaysen Art Museum announced that Nic Fest is returning to Casper this summer! From local artists and makers to live music, good food and more, we are so ready to welcome back this community event in June. Follow along with the NIC in 2022 as they share more information and release an official date! 
3. 4th Annual 5150' Restaurant Week 
We won't lie that local food is always on the top of our list for things to look forward to. But, we can promise you that our 4th Annual 5150' Restaurant Week is bound to be the best yet. Join us January 23rd - 29th as over 40 local eateries and establishments come together to create a city-wide menu worth indulging in. Whether you're on the hunt for a good deal on your favorite dishes and beverages or you're looking to finally give Casper's foodie scene the attention it deserves, you won't want to miss this. RSVP to our Facebook event and follow along as we reveal menu offerings and more information. Let's eat, 5150'!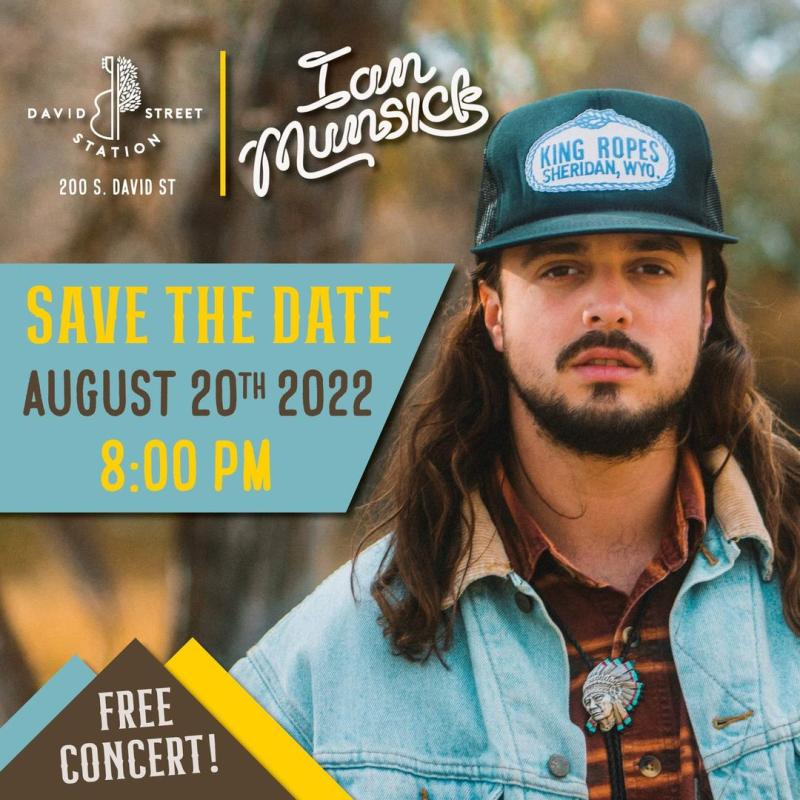 5. Ian Munsick at David Street Station this upcoming August
Listen locals... we know it's been a long haul. BUT David Street Station just released the best news. Ian Munsick is scheduled to party down in Casper on August 20th. After having to unfortunately cancel last summer, we can not wait to kick up our boots up with Wyoming's own in August! Too good to be true? Check out his video announcement and message over on David Street's Facebook. It's mountain time, baby! 
6. Funky Junk, Duh!
If you couldn't tell by our 2021 musings... we may just be Funky Junk District's biggest fans. What can we say - there's just something about the artistic community and feel of the event that always brings us to our feet. Catch Funky Junk, Casper's iconic local artisan market, the third Saturday in May as well as September for local vendors, food truck fare, spirits, good vibes and memories that last a lifetime. Check out our Faces of Funky Junk blog to read more about the spirit of the festival and last fall's featured artists. 
7. Casper Art Walks downtown
Speaking of the most wonderful time of the year... is there anything better than the Casper Art Walk? Didn't think so. We may be trying to enjoy the beauty of winter in Wyoming, but we will really be counting down the days until the first Thursday in May! 
8. Casper Horseheads Baseball
Let's give it up for our hometown baseball team - the Casper Horseheads! Not only is this organization rooted in all things 5150', but the games at Mike Lansing Field are just as contagious as their local energy! Follow along with them as they hype up Casper for the best season yet. Oh, and don't forget to stalk up on your merch for the summer season!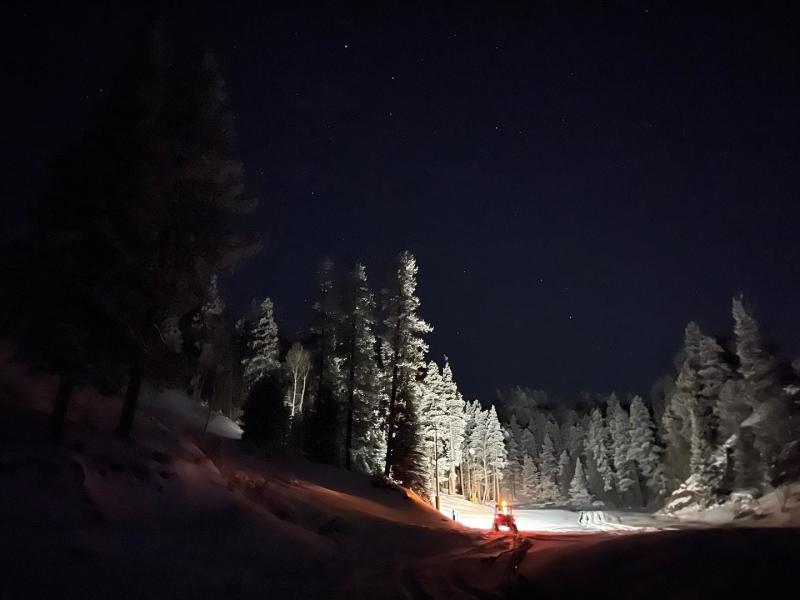 9. Night Skiing at Hogadon 
Carving fresh powder under a moonlit sky full of stars? Say no more. Hogadon Basin Ski Area is opening the slopes for night skiing this Friday at 3:30pm, and we can hardly contain ourselves. Night skiing will take place on Casper Mountain every Friday and Saturday 3:30pm - 8:00pm throughout the season. Bundle up, pack the cocoa and meet us there! Visit their website for more information on lift tickets and rentals. 
10. Embracing 6 local, Casper breweries
Did you know that we now have 6 local microbreweries right here in our mountain town? That's right! With Black Tooth Brewing claiming new digs in Downtown Casper, the 5150' is officially solidifying it's place as the good beer meca in Wyoming. And well... we're proud! Have you toured all 6 locals? Whether you're a brew connoisseur or you're ready to sip the west, we highly recommend partaking in Visit Casper's Local Ale Trail. Download your beer passport and start bellying up in 2022! 
11. National Historic Trails Interpretive Center celebrates their 20th birthday
Get on your feet locals - the Trails Center is celebrating their 20th birthday in 2022, and we plan on shouting their name from the mountaintops all year! But for real... how many of you haven't been to the NHTIC since fourth grade? If so, shame on you. Just kidding! In all seriousness, consider this your reminder to spend an afternoon rediscovering the beautiful museum in the new year. From the best view in Casper to an interactive, world-renowned collection (and the friendliest staff may we add), you won't regret it! Trust us!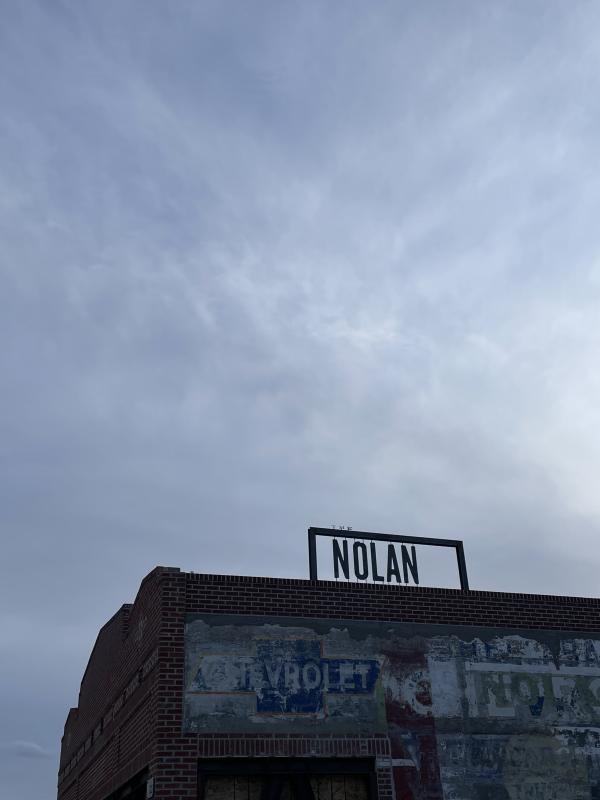 12. The restoration of Downtown Casper's historic Nolan building
Let us upgrade you, Nolan! It has been such a joy to watch the restoration of the Nolan in Downtown Casper over the last few months. The century old, brick adorned structure used to be a Chevrolet dealership back in the 70s, and now, while reviving it's stunning historical elements, the Nolan is receiving a makeover worth watching. The launch of Black Tooth Brewing has given new life to the walls. Better yet, this is only the beginning as to what is to come. Rumor has it the building will eventually be filled with residents as well as retail businesses. No matter it's future, we will be closely watching as it's character continues to spread like wildfire. 
13. Live Music. Live Music. Live Music. 
In the park, along a mountain meadow or in a packed bar, as locals we always turn up for live, local music in this town. Because we should! Sarah Carper, Zach Schommer, Bret Andrew, Chad Lore - who is your favorite musician to groove with after a long week at work? 
14. Doing what we locals do best... playing outside
Whether it's backyard barbeques and yard games with friends or the epic adventures we look forward to, us 5150' locals sure know how to play outside. In our opinion there is nothing more magical than escaping for an evening walk along the Platte River or a mountain bike ride on Casper Mountain just before the summer sun sets below the horizon. Where is your favorite place to adventure to in the 5150'?
15. Catching big trout
Slaying monsters and breaking records... it's just what we do.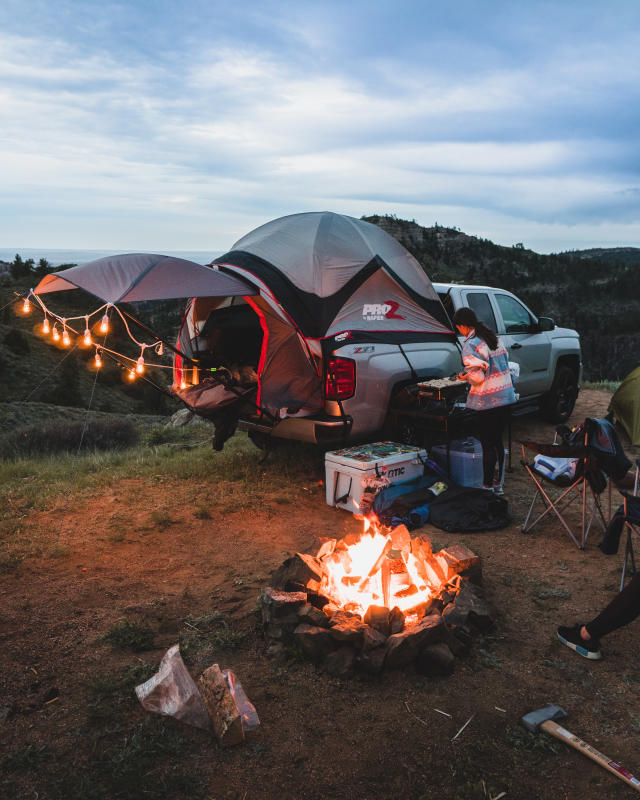 16. Sleeping under the stars
It's always around this time of year that we find ourselves daydreaming about our next camping trip. From laying below a sea of bright stars to the strum of a guitar around a bonfire, we simply like to call it our happy place. And we feel like our excursions in 2022 are going to be extra special! Do you have a secret spot on your bucket list?
17. Backwards launching their absinthe
Our spirited neighbors are reveling in their roots and pouring up locally distilled absinthe this winter. That's right 5150' - Backwards is at it again, and we can't wait to sip on this tasty trick up their sleeves. Rumor has it that our local circus crew's newest spirit is expecting to grace palates very soon. Absinthe, a green hued spirit boasting elevated herbs and a bold, anise flavor, is traditionally served by ritual through dispensing fountains and poured up with a sugar cube and spoon. Backwards intends on doing just that - nodding to the spirit's divine story and rich cultural history while giving it a character of its own right here in Wyoming. Follow along with Backwards and countdown to the launch!
18. Ford Wyoming Center (formerly known as the Casper Event Center) turns 40
The big red roof that has never failed to hold us so gracefully is turning 40 in 2022, and we're clinking glasses through the new year! Chances are if you have roots in Casper, than you have fond memories to look back on from the Casper Events Center. Whether it's graduation, your first concert, a wedding or the rodeo, the structure has entertained you. And in our opinion, that's something to celebrate. Keep up with the Ford Wyoming Center in 2022 as they have big things planned to bring us all together!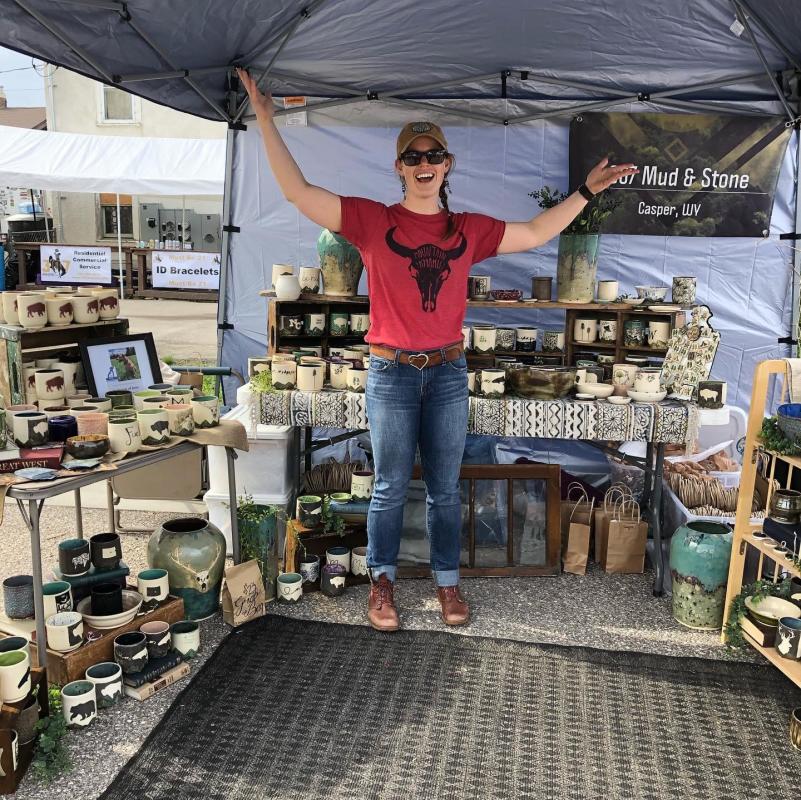 19. Supporting local more than ever
Shop local. Eat local. Create local. Adventure local. Love local. Repeat. 
20. Being your neighbor
Finally, from the bottom of our hearts thank you for being a part of our 5150' family and coming along with us this last year. There's simply no place we would rather be than in this windy, Wyoming town with all of you bright folks. 
Finally, did we miss something that you would like to add to our 2022 list? If so, comment below!