Après-ski has become an art form in ol' Wyoming. When the snow falls and the afternoon sun dips below the mountainsides, something comes alive within us locals. From the bright gaper gear that escapes our closets to the sunny, afternoon parking lot brews with friends, après-skiing has become a way of life around Casper. And with that, we don't take it lightly.  
A term coined by the French in the 1950s, Après-ski literally means "after ski" or "after skiing". It encompasses the social activities and entertainment following a day on the mountain. As tribute, we have decided to welcome in the last of the shred season by sharing 11 Après-Ski Locations to Check Out in Casper: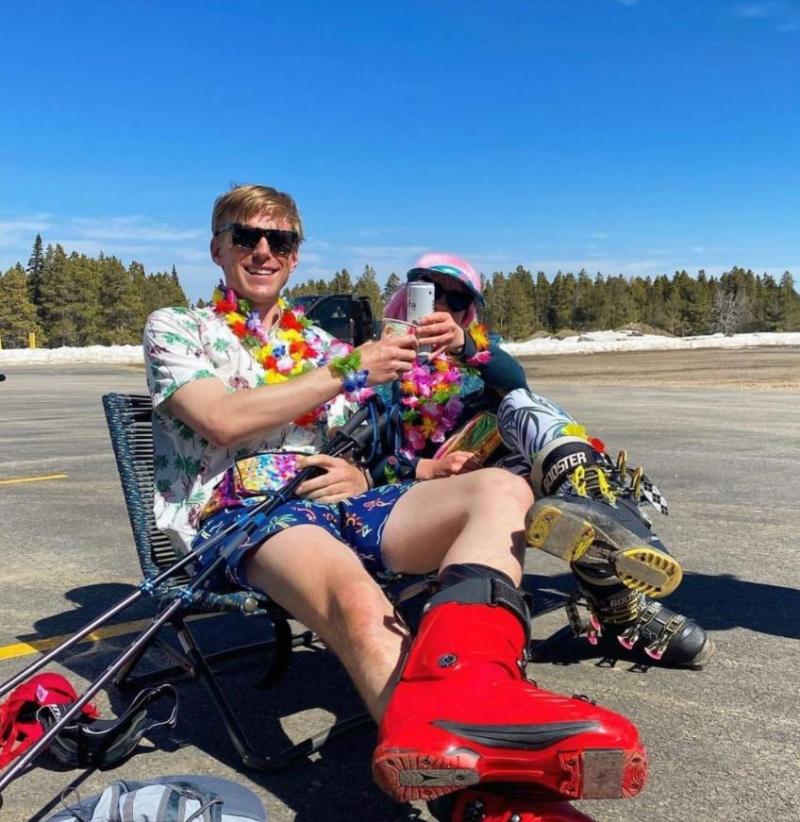 1. Hogadon Ski Lodge 
We can't imagine a more perfect way to welcome in spring than with a blue bird day on the slopes followed by après in the lodge. As the sun falls to the west and your ski legs grow heavy, head on into Slalomen Sam's Bar, located in the beautiful Hogadon Ski Lodge. Sip on local beer, soak in panoramic views of Casper and cheers to another season for the books (gaper gear encouraged).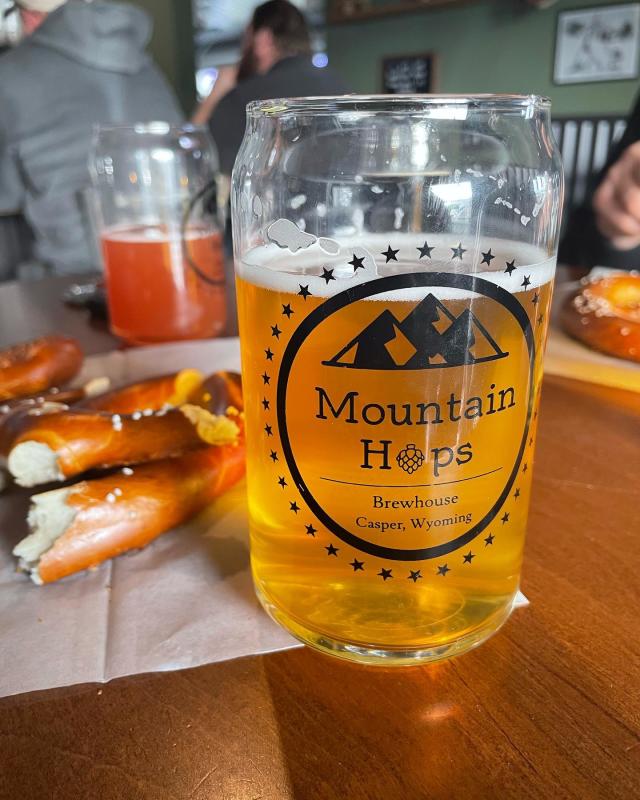 2. Mountain Hops Brewhouse 
As you head down the mountain with your crew, let Mountain Hops beckon you for post-shred beers in town. From noteworthy local pours and bar bites to an intimate, outdoor patio featuring cornhole and other yard games, you will love aprèsing at this iconic 5150' brewhouse.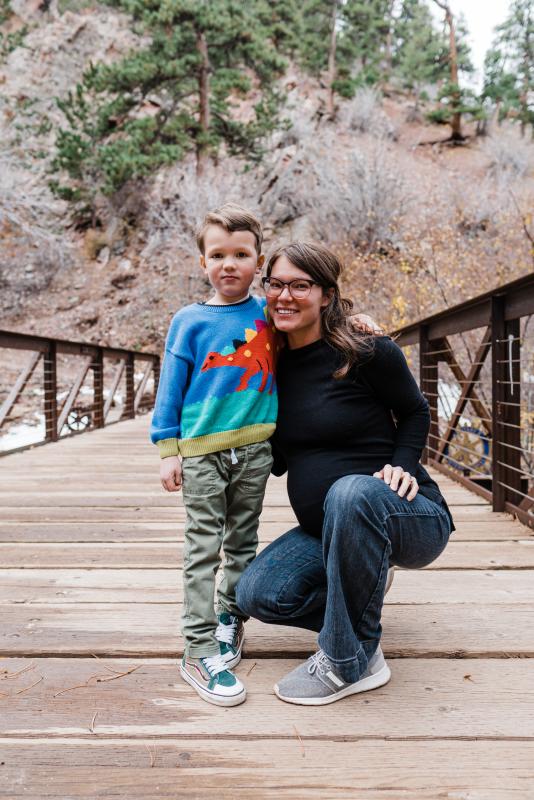 3. Rotary Park  
With blue bird days ahead, forgo après indoors and opt for an afternoon picnic at Rotary Park. From scenic trails to explore to beautiful picnic areas to claim, Rotary Park is the dream après hideaway for the whole family. Pack a lunch, crack open a canned libation and celebrate winter's awakening on Casper Mountain.  
4. J's Pub & Grill 
Who said foodies couldn't après? If you're the kind of adventurer who needs grub just as much as a cold one after a long day of playing outdoors, than J's Pub is the place for you. Indulge in a local draft beer and flatbread pizza or go all in and order a signature steak with a glass of red wine. No matter your fancy, J's Pub & Grill is sure to satisfy your après needs.  
5. David Street Station  
Take your adventurous spirit to the heart of downtown Casper and choose to après like a true local at David Street Station. It's safe to say that once the sun comes out and the feeling of spring fills the air, we all tend to make our way to David Street Station in one form or the other. What can we say – it's contagious like that! Surrounded by buzzing local restaurants and the occasional food truck, David Street Station is the perfect place to plant on a weekend afternoon. Treat yourself to a coffee from Metro Coffee Co., let the kids run around on the lawn and maybe even close your eyes for a much needed après siesta! 
photo: @laurengriffithinteriors
6. Urban Bottle 
Après like royalty at Urban Bottle. Located in the Old Yellowstone District of Downtown, Urban Bottle strikes the perfect balance between urban luxury and small-town hospitality. From a unique draught station to the finest selection of beer, wine and local libations that you can open up and pour on site, Urban Bottle is the perfect après outing – especially if you have friends in town for the weekend. Tip: if you need something to snack on, craft your own charcuterie board to bring in or order a pizza next door from Racca's Pizzeria.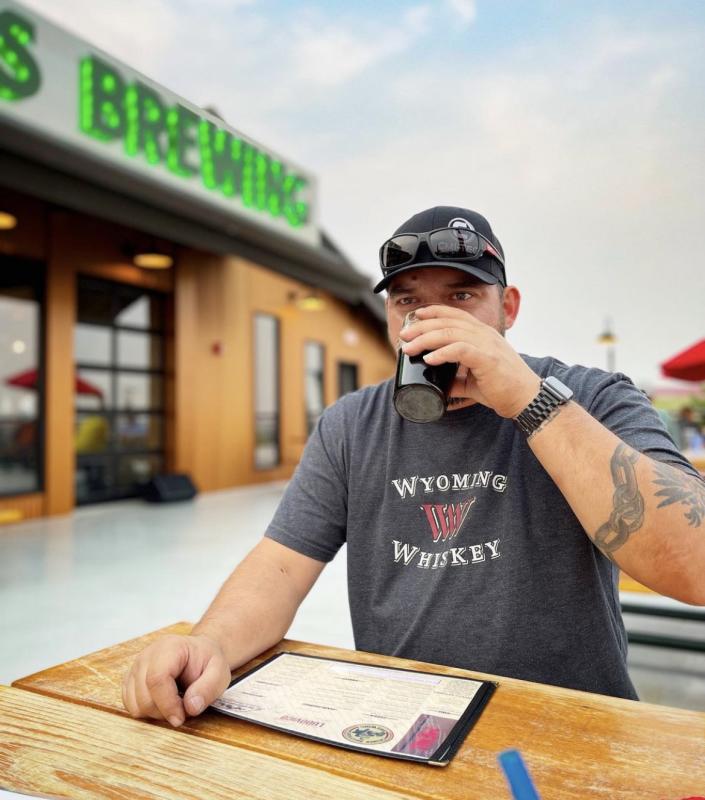 7. Gruner Brothers  
Speaking of epic patios... does it get much better than Gruner Brothers Brewing? From an amazing collection of Casper crafted brews to a sweeping patio boasting panoramic views of the city, we can't imagine a better place to après like a local. Bask in the Wyoming sun and sip on local favorites such as the Forever West West Coast IPA or the North Platte Pale Ale. If you're lucky you may even catch some live music in the evening!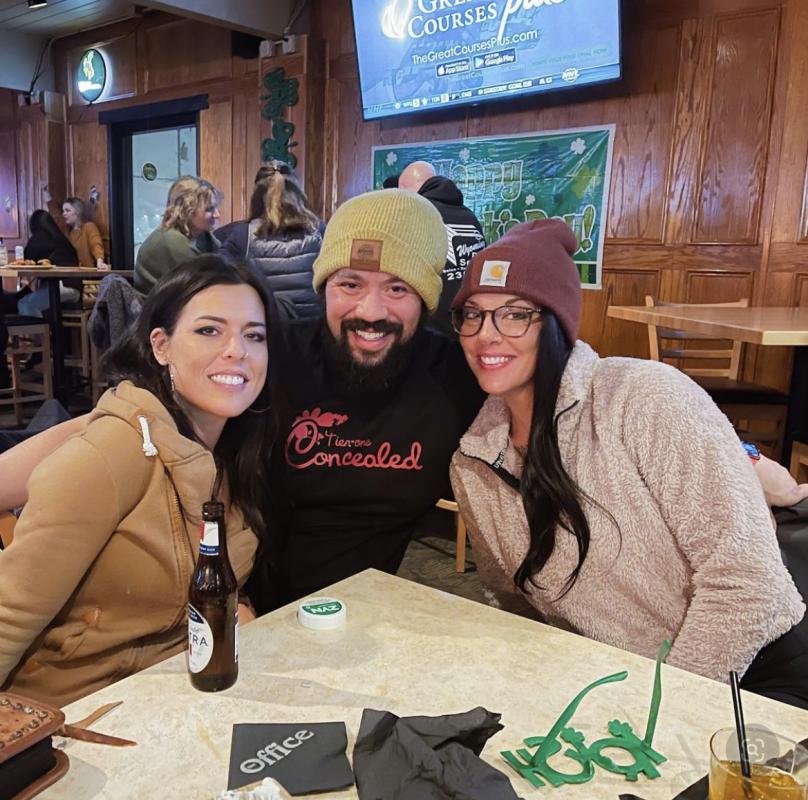 8. The Office 
The Office, formerly known as Karen & Jims, is a forever local favorite. And for good reason! This friendly neighborhood sports bar acts as a hub to downtown Casper and is home to some of the best local regulars in town. Did we mention they have happy hour on weekend from 12pm – 6pm? Need we say more après skiers? 
9. Local Liquor and Lounge
Meet the new kid on the block, Local Liquor and Lounge. This intimate, package liquor and upscale bar opened up shop just a few months ago, yet they have already made a name for themselves around the 5150'. Kick off your ski boots, sip on one of their legendary bloody marys and watch the game with friends. You won't regret it!
10. Black Tooth Brewery
Is anyone else loving our new neighbors as much as us? Black Tooth Brewery opened their doors in downtown Casper in mid-December. However, it's easy to see that they are already one of us. In fact, they have après written all over them! After your last run drive on down to taste their selection of Wyoming brewed drafts and snack on grub from one of the rotating, local food trucks parked outside. Why choose between outdoor adventure and city hangs when you can have both right here in the 5150'?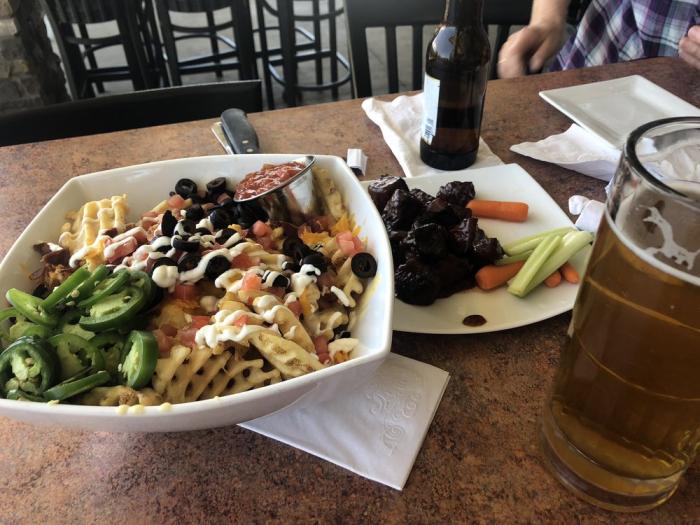 11. The Keg & Cork  
Coming in last but never least is our east side après staple, The Keg & Cork. From their classic Irish pub menu and full bar to their live music and stunning outdoor patio that opens up to Casper Mountain, The Keg & Cork truly has it all. Insider tip: the nachos and buffalo chicken wrap will cure all of your post season blues! 
There you have it, folks – our take on après in Casper. Now no offense to the French... they may have beautiful mountains and world-class cheese, but we think the best way to après-ski is the 5150' way!